Week 3: Lock Your Hearts
Sep 24, 2022
Hey everyone! I have finally made it to the Provo MTC! I am so excited to be here in person with my amazing district. Leaving home was definitely one of the hardest things I have done. I think I cried every day for 5 days before being dropped off in Provo. One thing that has helped me is this definition that Michele Forte gave to me before I left. The definition of a missionary is: someone who leaves their family for a short time so that others can be with their families for eternity. It was really hard to say goodbye to all my loved ones, but knowing that I am helping others to come unto Christ and have the opportunity to be with their families forever pushes me to work harder and commit to the work.
My district has already played such a huge role in my testimony and missionary experience just in these first few days. Meeting all of them in person and being able to interact with each other has been so amazing. I learn so much from them every day and they all work so hard to improve each day and we all push each other to do the best that we can. It was pretty difficult for me to learn the language while I was at home doing online MTC, but I have already noticed the Lord's hand in my efforts this week as I continue to study the language and work hard. When I got here on Wednesday I didn't even have the alphabet memorized, but I have been able to read so much more and pick apart the words as I speak and study Khmer more. Our classes are awesome. My district got the best teachers, Brother Hardy and Brother Peterson. They have already immersed us in the language so much and it really pushes me to focus and speak more Khmer throughout the day. They also taught us how to wave people over to us. We have to have our palm facing down when we tell someone to "come here" or something. When you do it with your palm facing up in Cambodia it means you're calling for a prostitute. It's so bad, but all the Elders have been doing it to each other when we go somewhere, we all get a good laugh out of it. Anyway, after the first class I already felt like I retained so much of the language. I've been trying my best to just speak and ask questions in Khmer and just say words and phrases throughout the day to try and memorize things. Our districts favorite words and phrases in Khmer right now are probably "good" and "lock your heart." Yesterday I walked up to so many random elders and sisters and told them "Lock your hearts" and they obviously don't know what it means so they just say "hey." It's really cool though hearing all the different languages at the MTC.
This morning for p-day my district decided to go to the temple to do endowments at 5:00 in the morning. It was really hard getting out of bed that early, especially on p-day, but once we got to the temple and finished our session, I felt so good. It was such a great way to start the day and get us in the right mindset to learn and be cautious while doing activities so far. I'm so thankful for such amazing Elders and Sisters in my district and our commitment to each other to help one another grow closer to each other and our Heavenly Father.
My spiritual thought for the week is a quote by President Monson. He said, "Whom the Lord calls, the Lord qualifies." Even at times when I have doubts or feel like I am not ready for the commitment I have made to serve a mission for the Lord, I know He wouldn't have called me to the work if I wasn't qualified. Just like me, we all have a purpose. The Lord has called each and every one of us to do His work even if we aren't out serving a mission for two years. We are all tools in the Lord's hands and should continually strive to bring others unto Christ.
P.S. I'm going to be singing in general conference with the choir during the Saturday afternoon session! I invite all of you to watch general conference to hear the beautiful music the spirit brings and the words of the Prophet.
I love you all,
Elder Mendenhall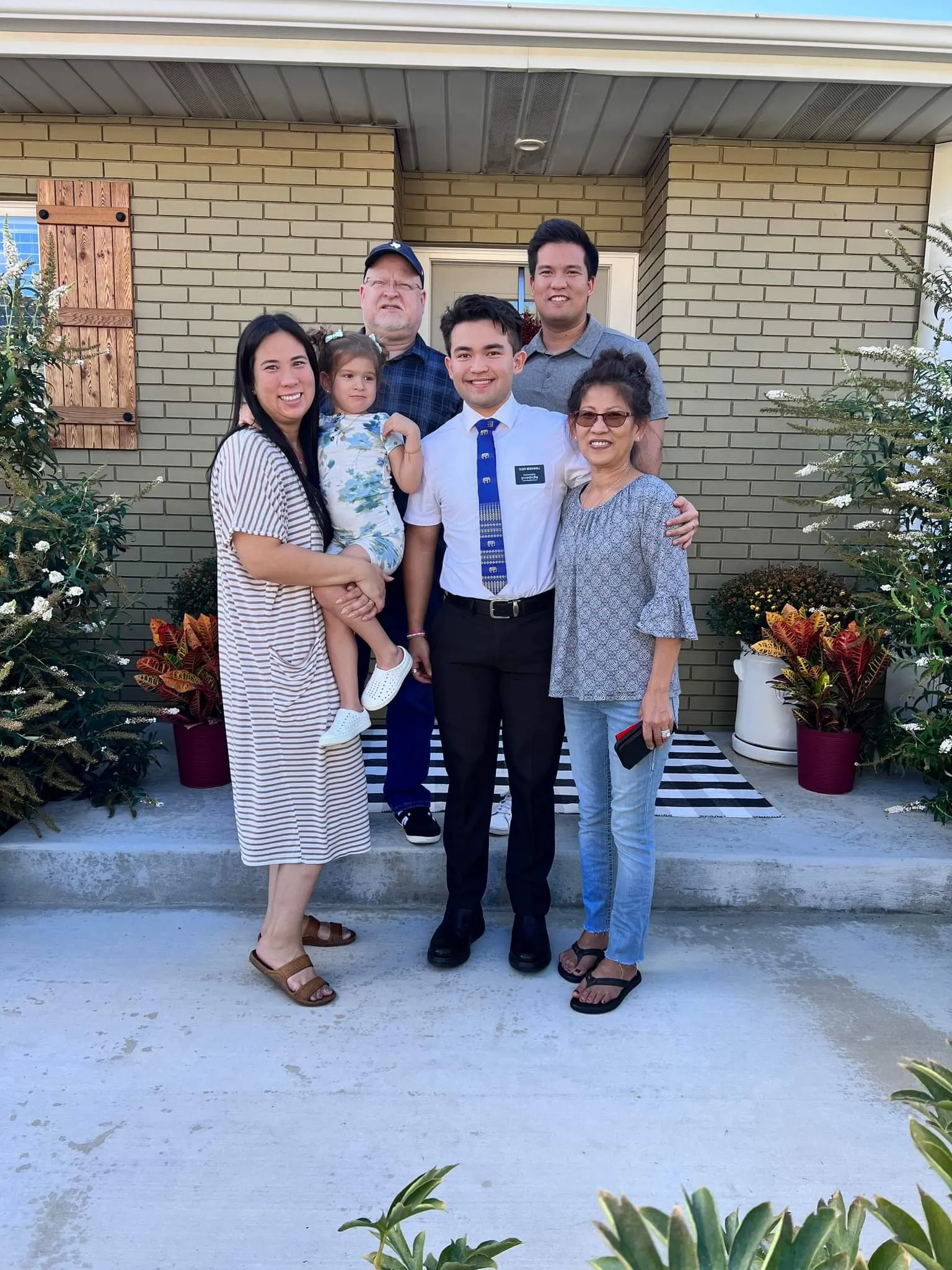 Spending time with the family before going to the MTC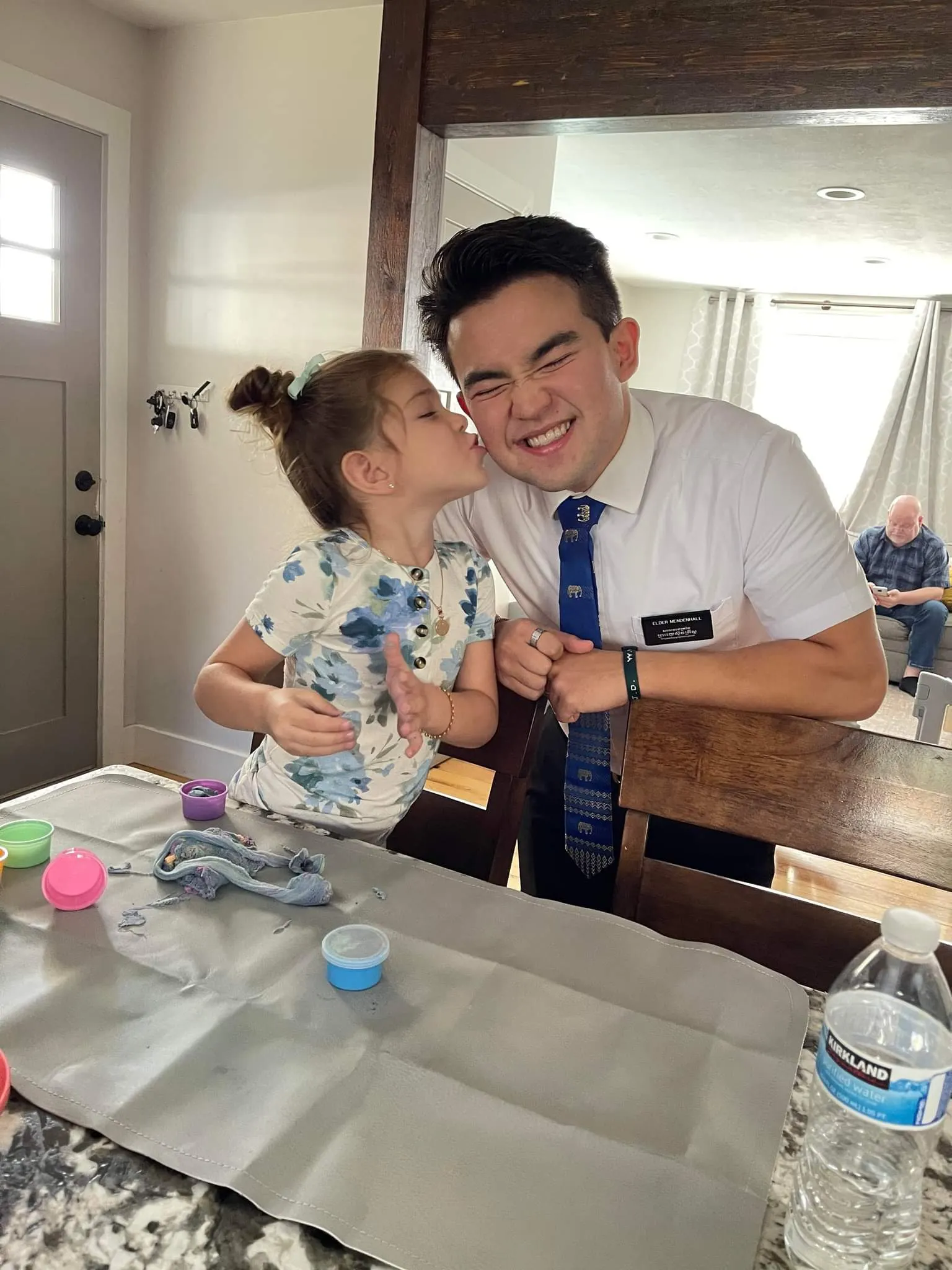 Smooch from Bailey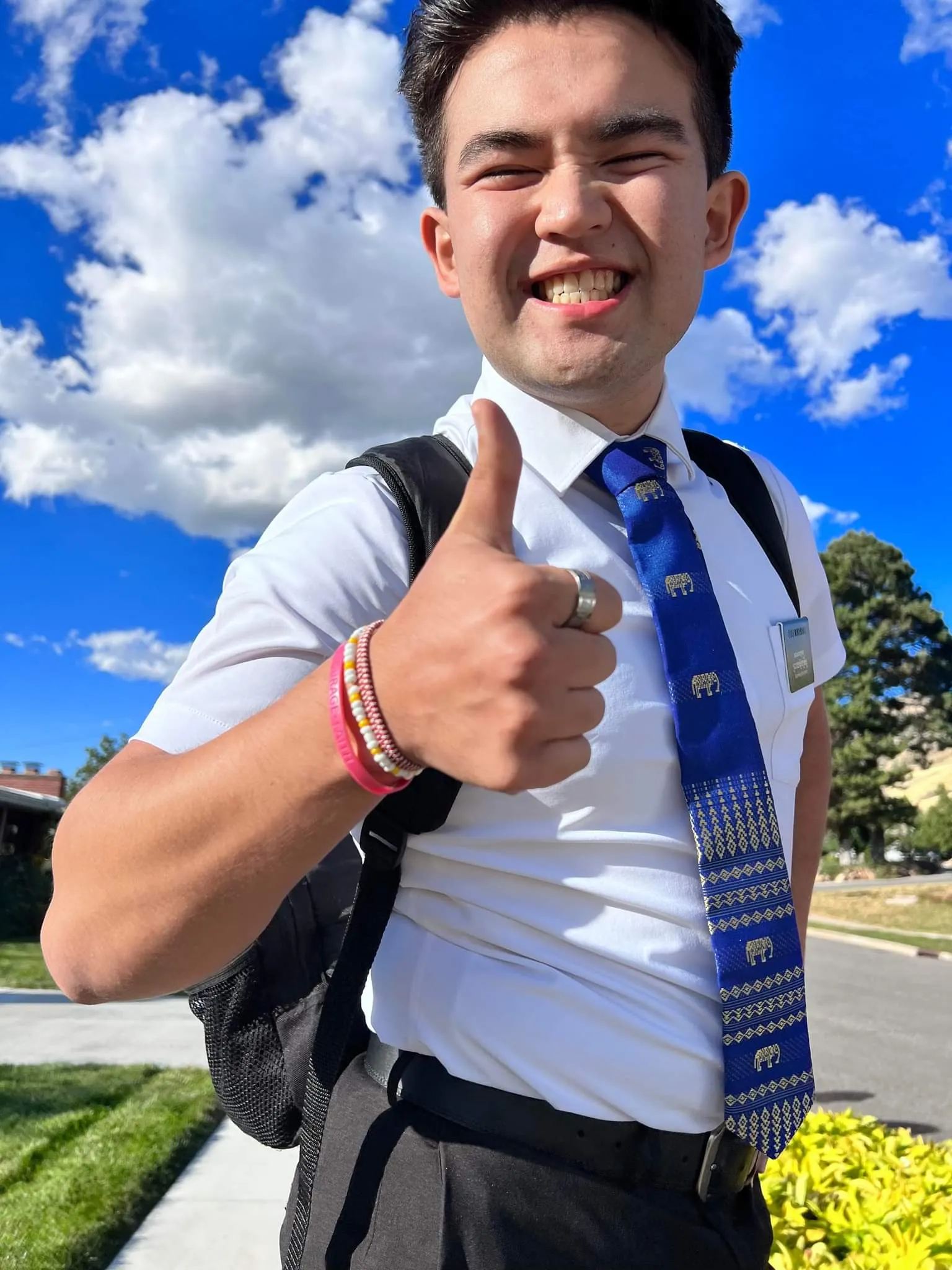 Bailey's amazing photography skills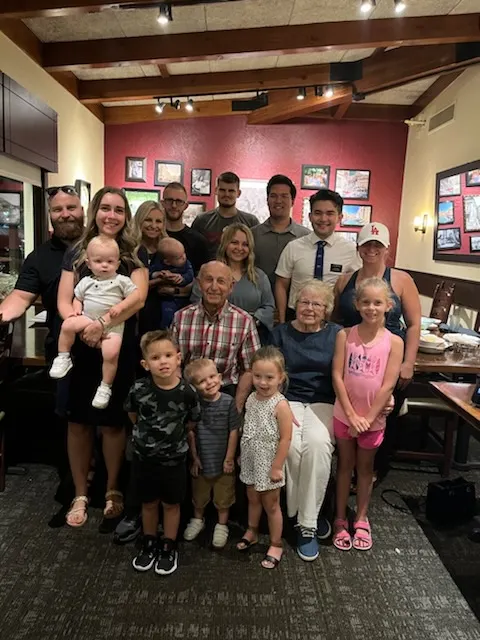 Grandma, Grandpa, and cousins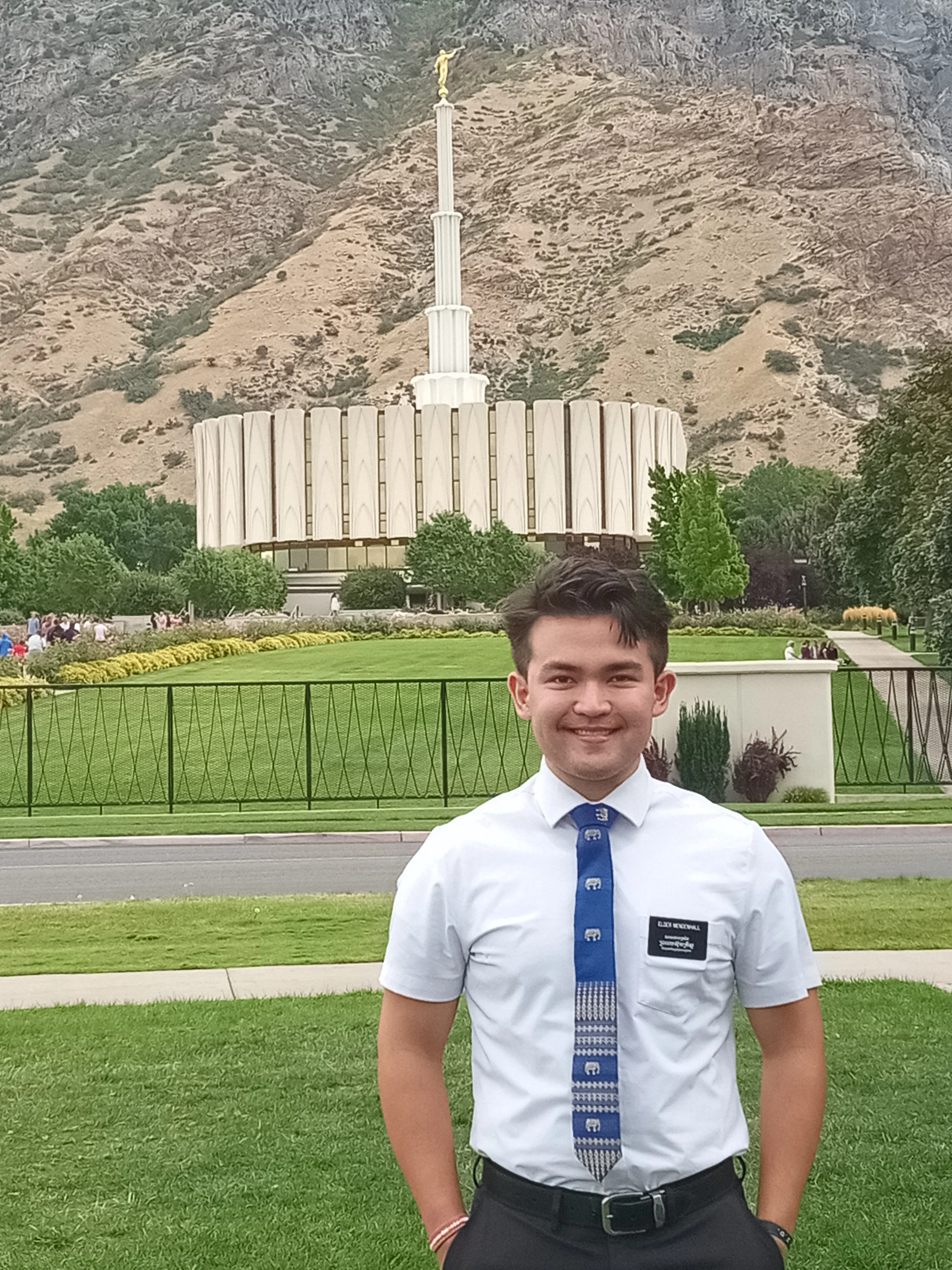 Last pictures with family before entering the MTC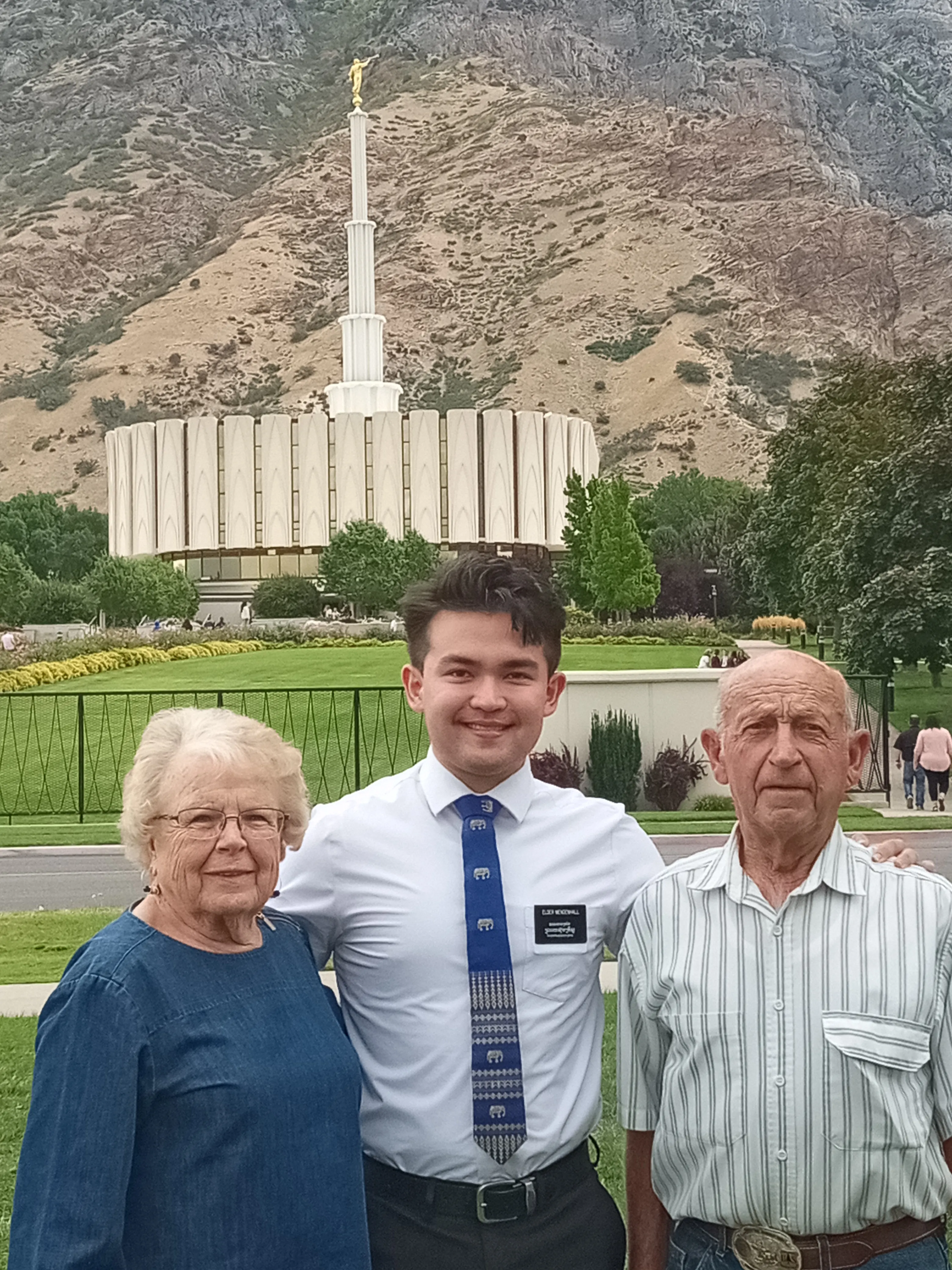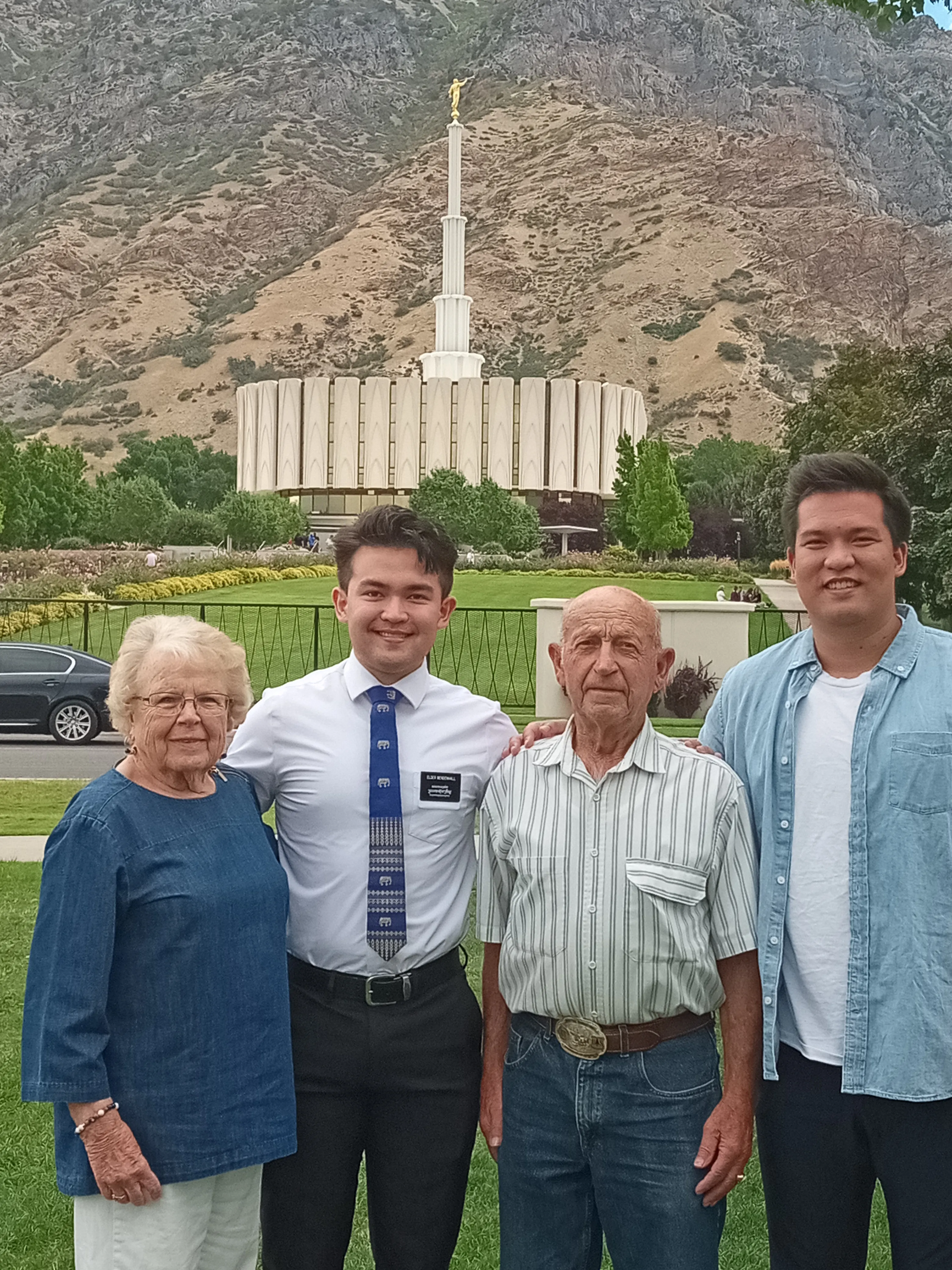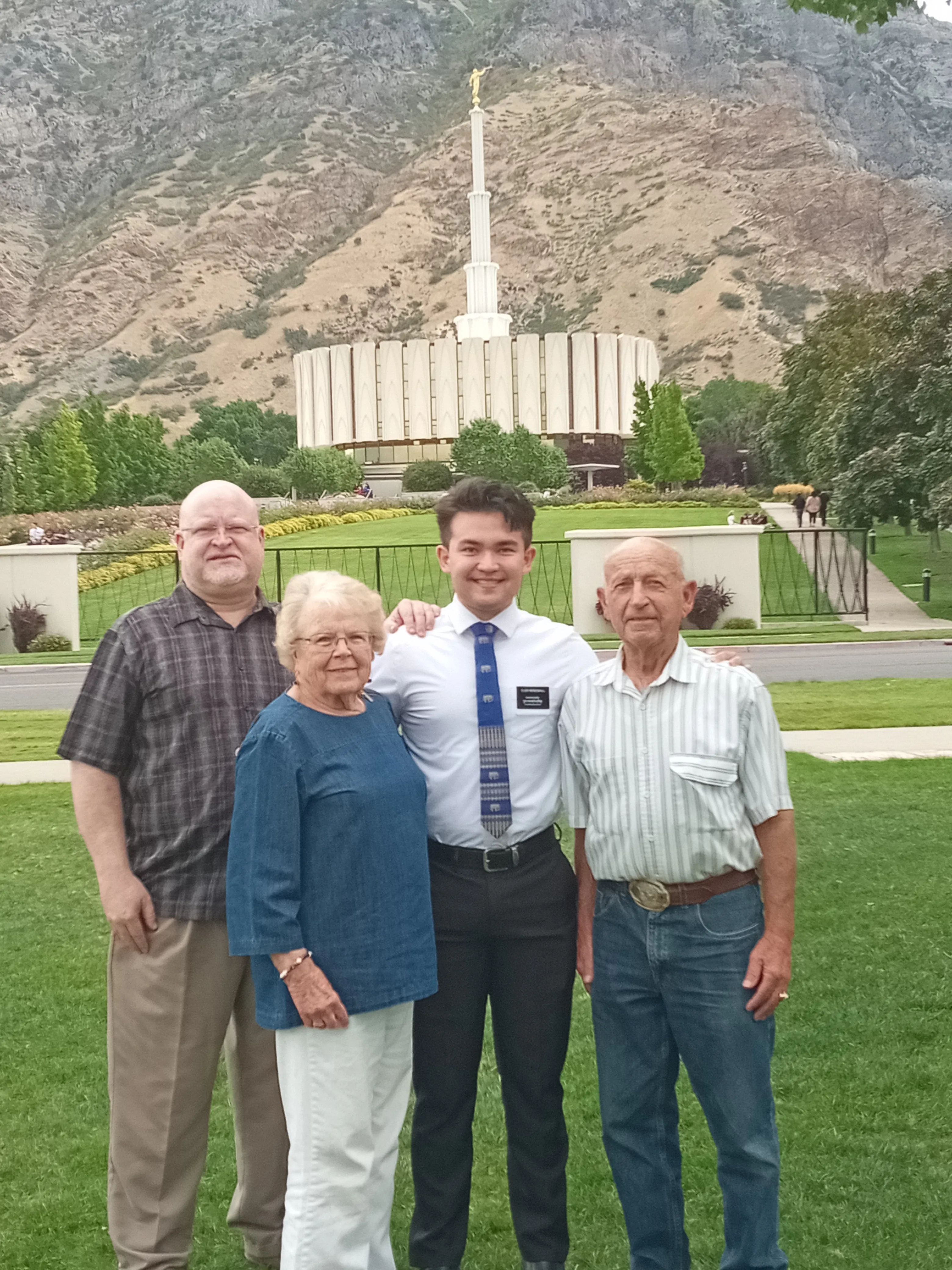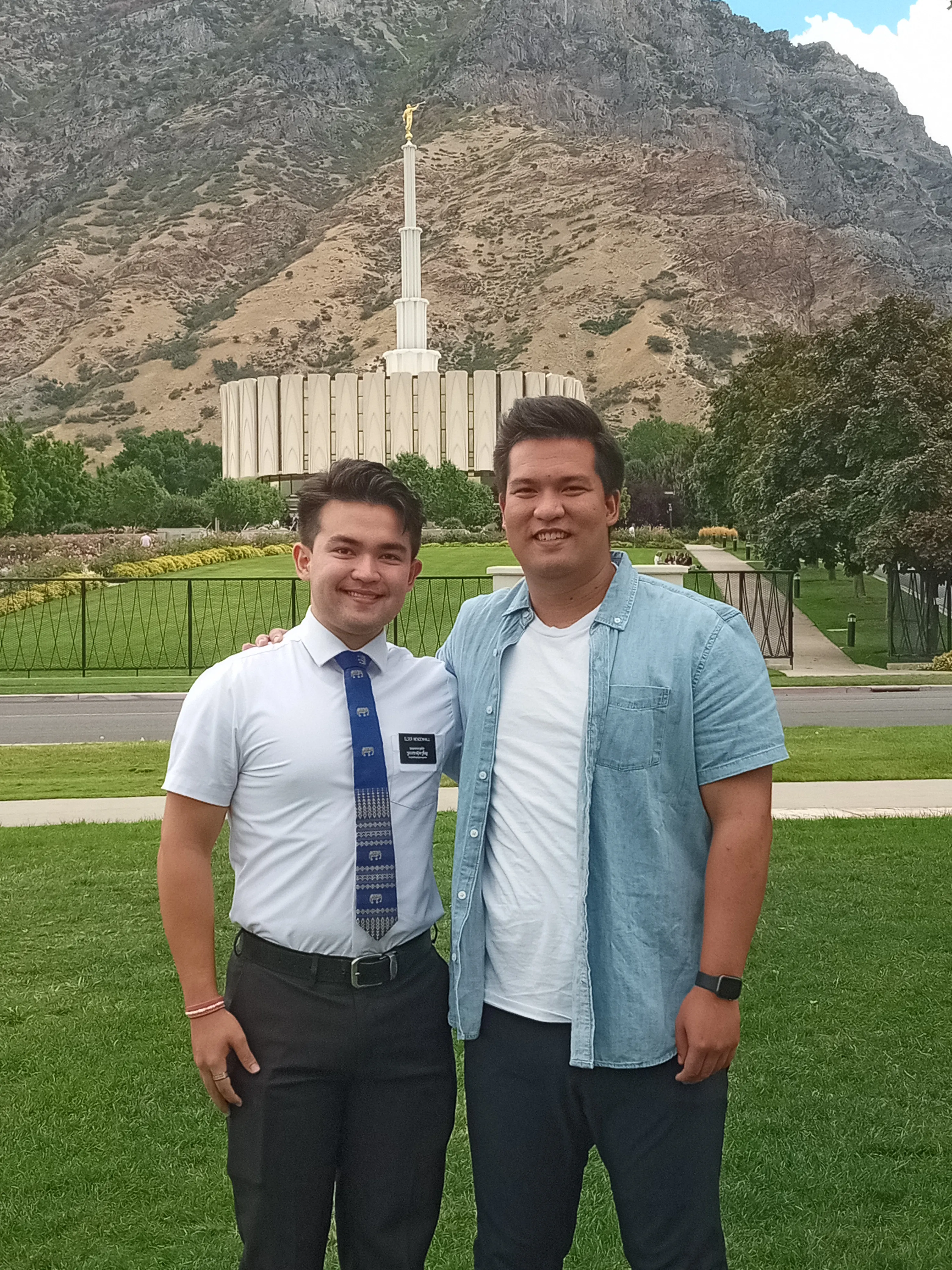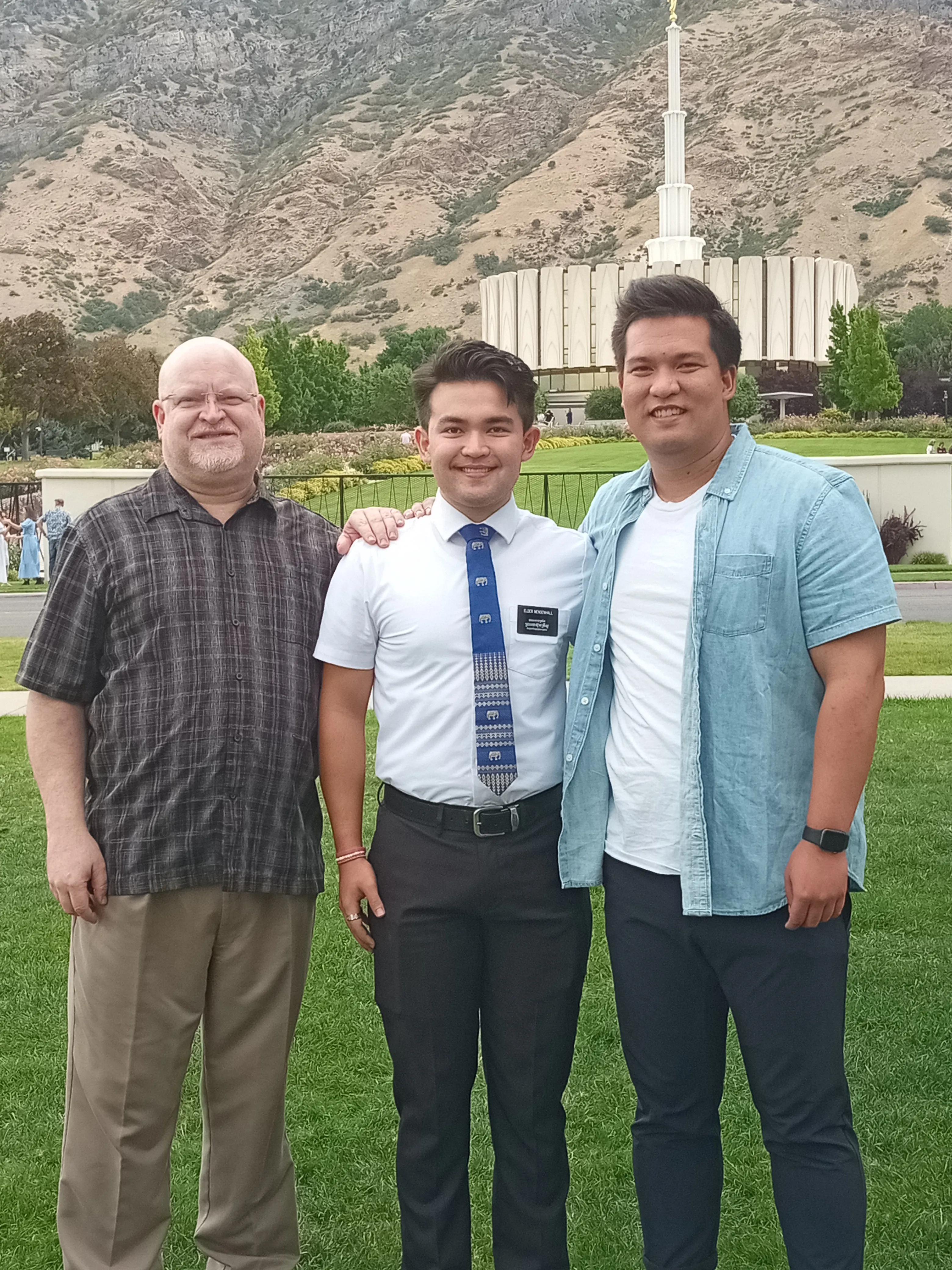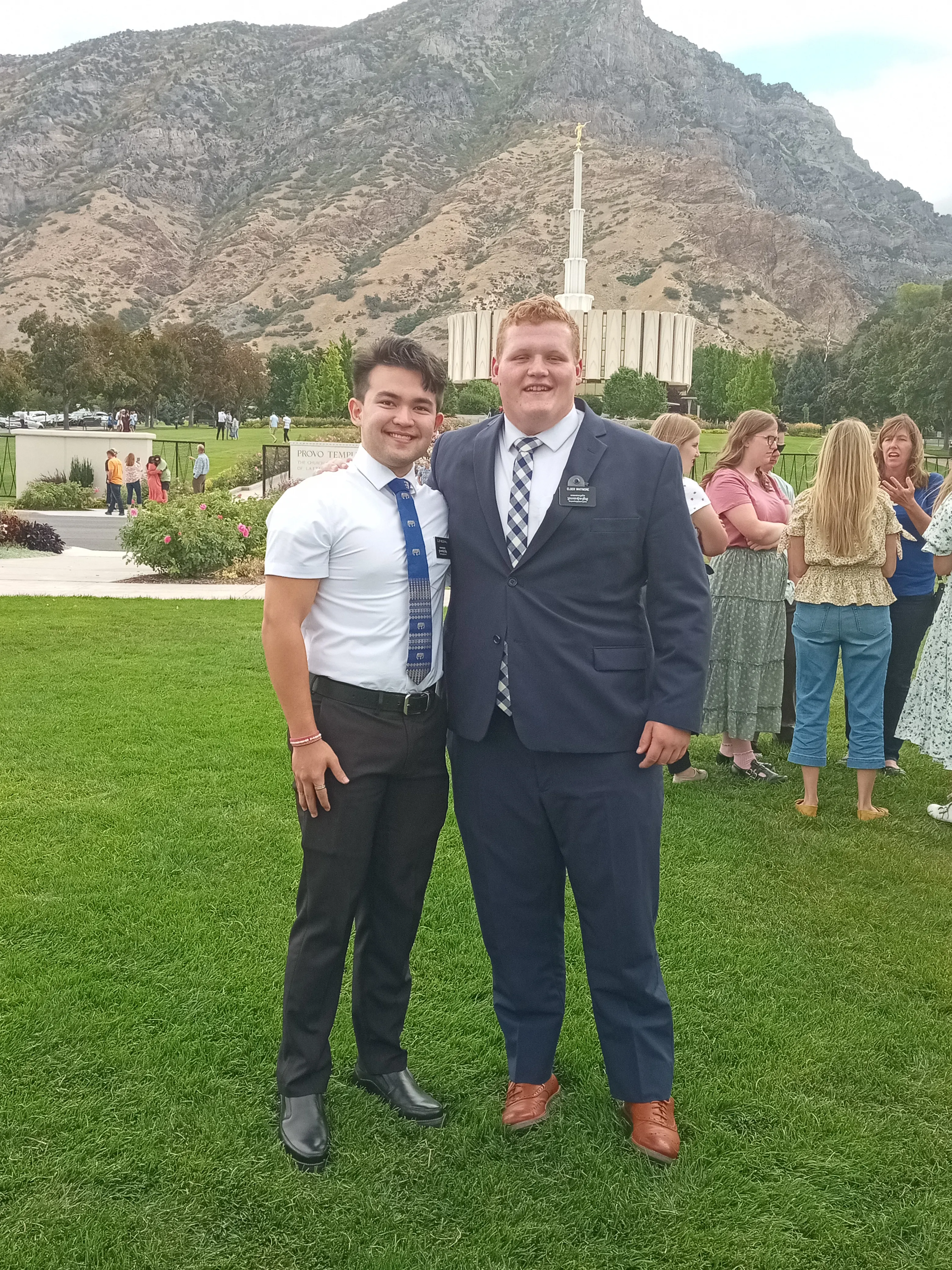 Elder Mendenhall and Elder Whitmore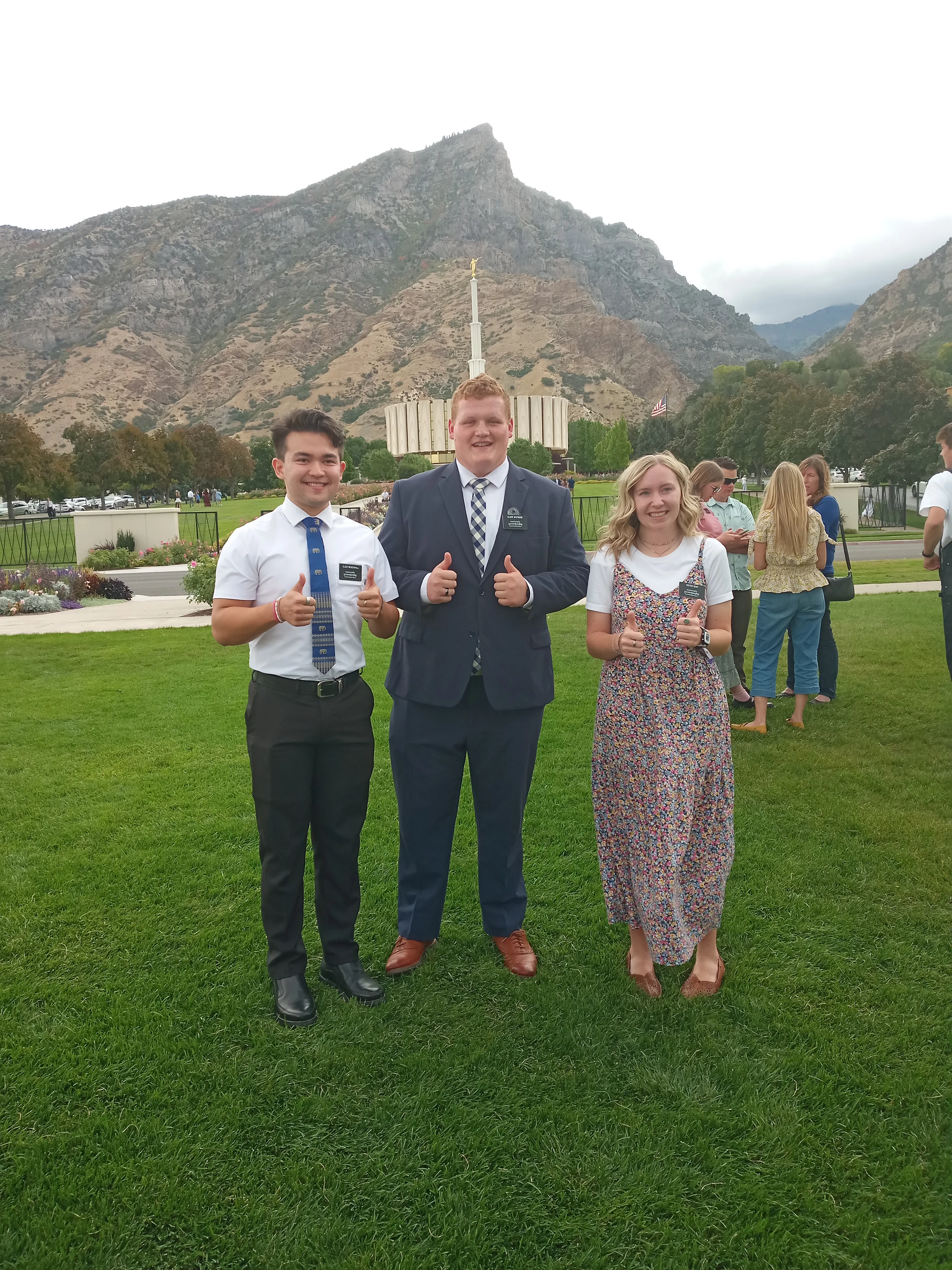 Elder Mendenhall, Elder Whitmore, and Sister Dent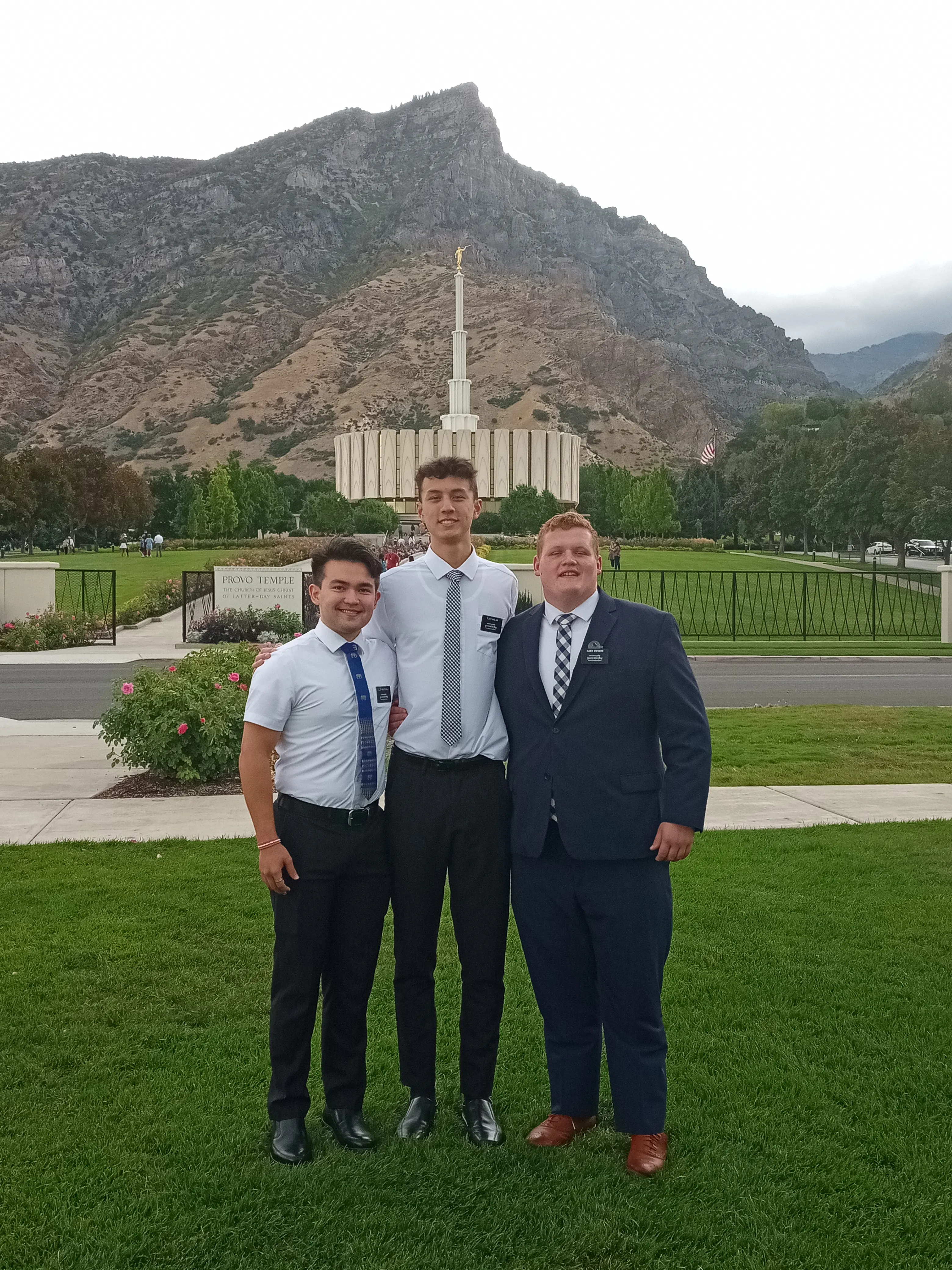 Elder Mendenhall, Elder Haslam, and Elder Whitmore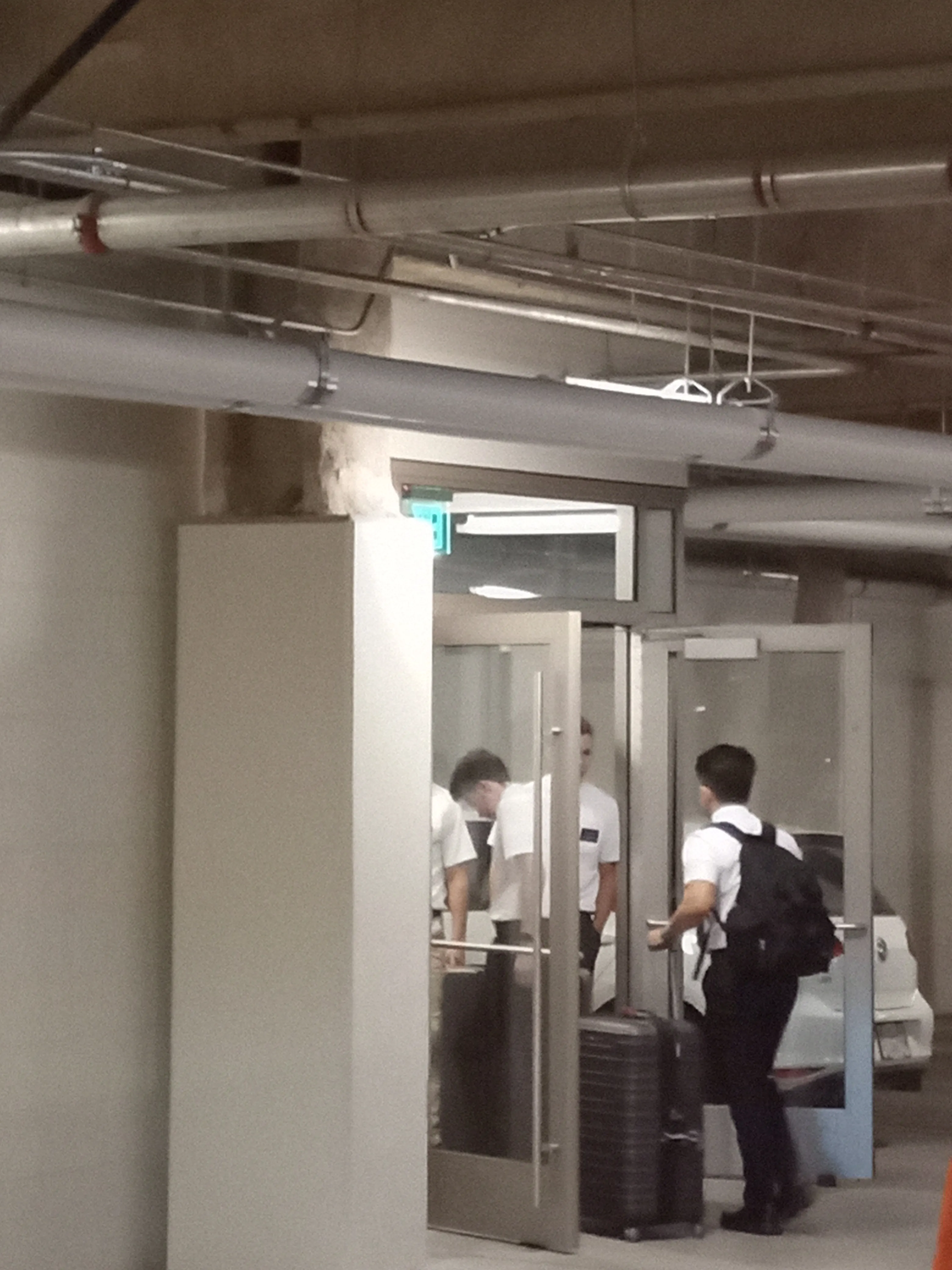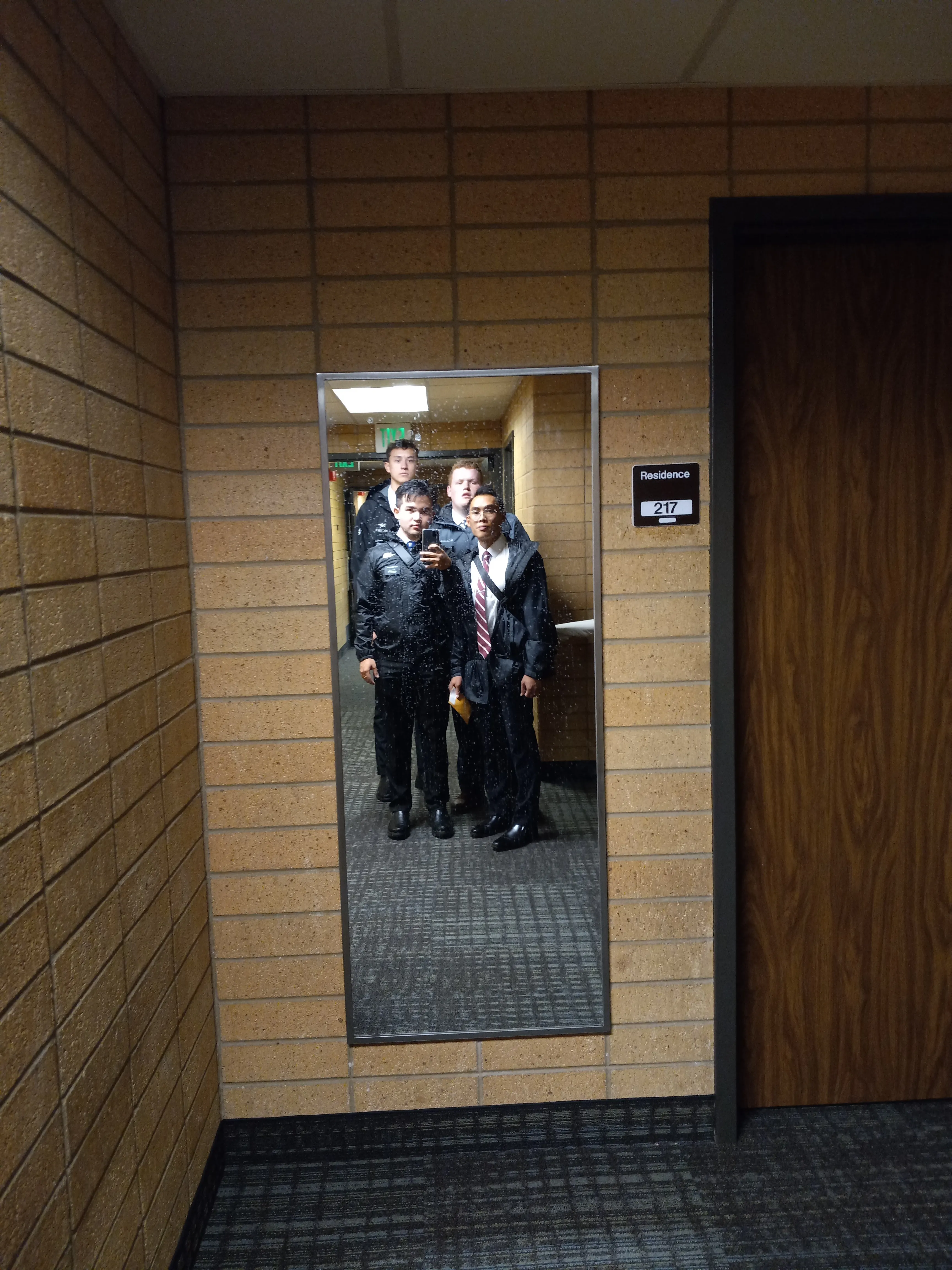 Getting ready for the rain with my roommates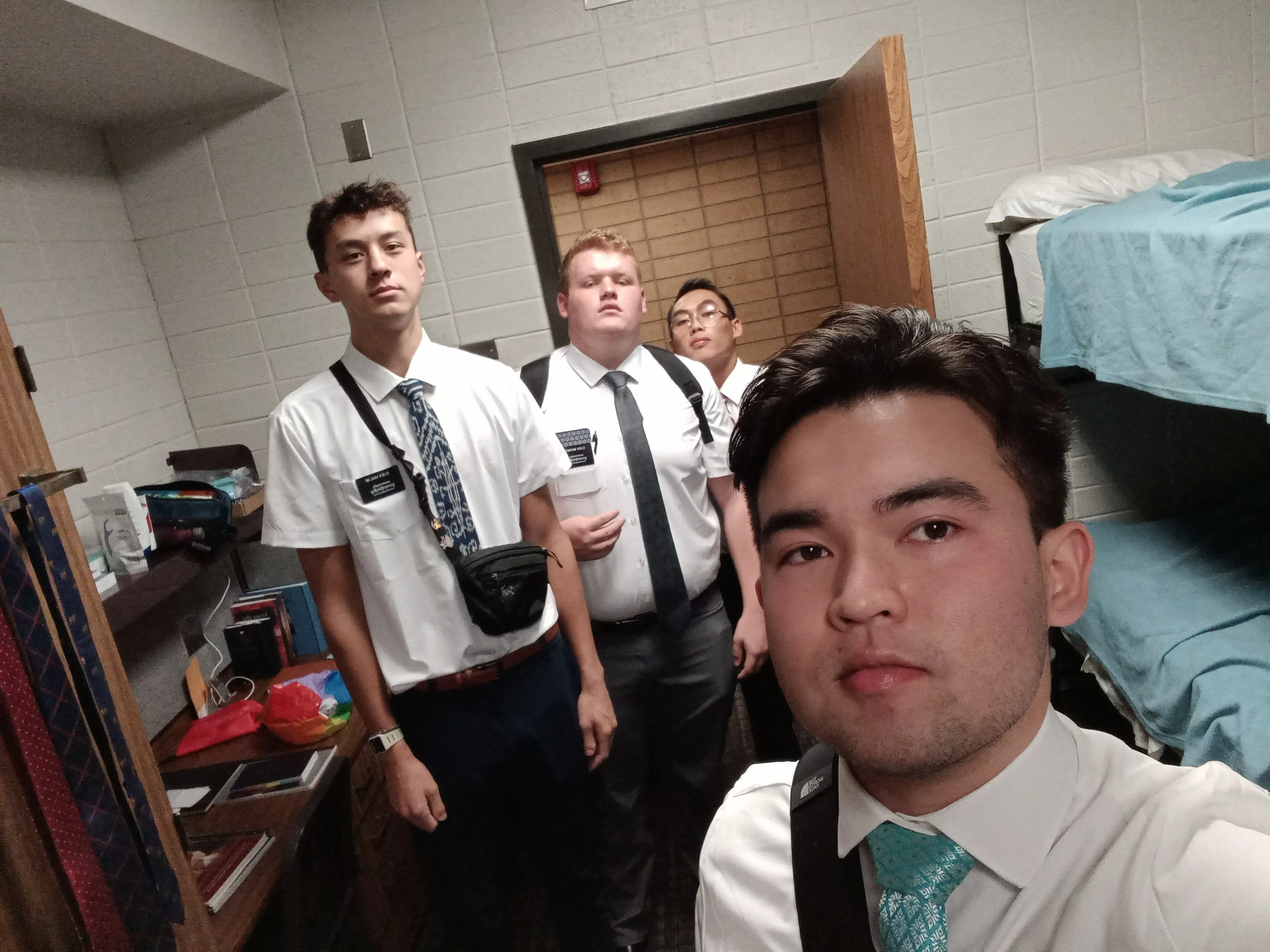 Selfie before class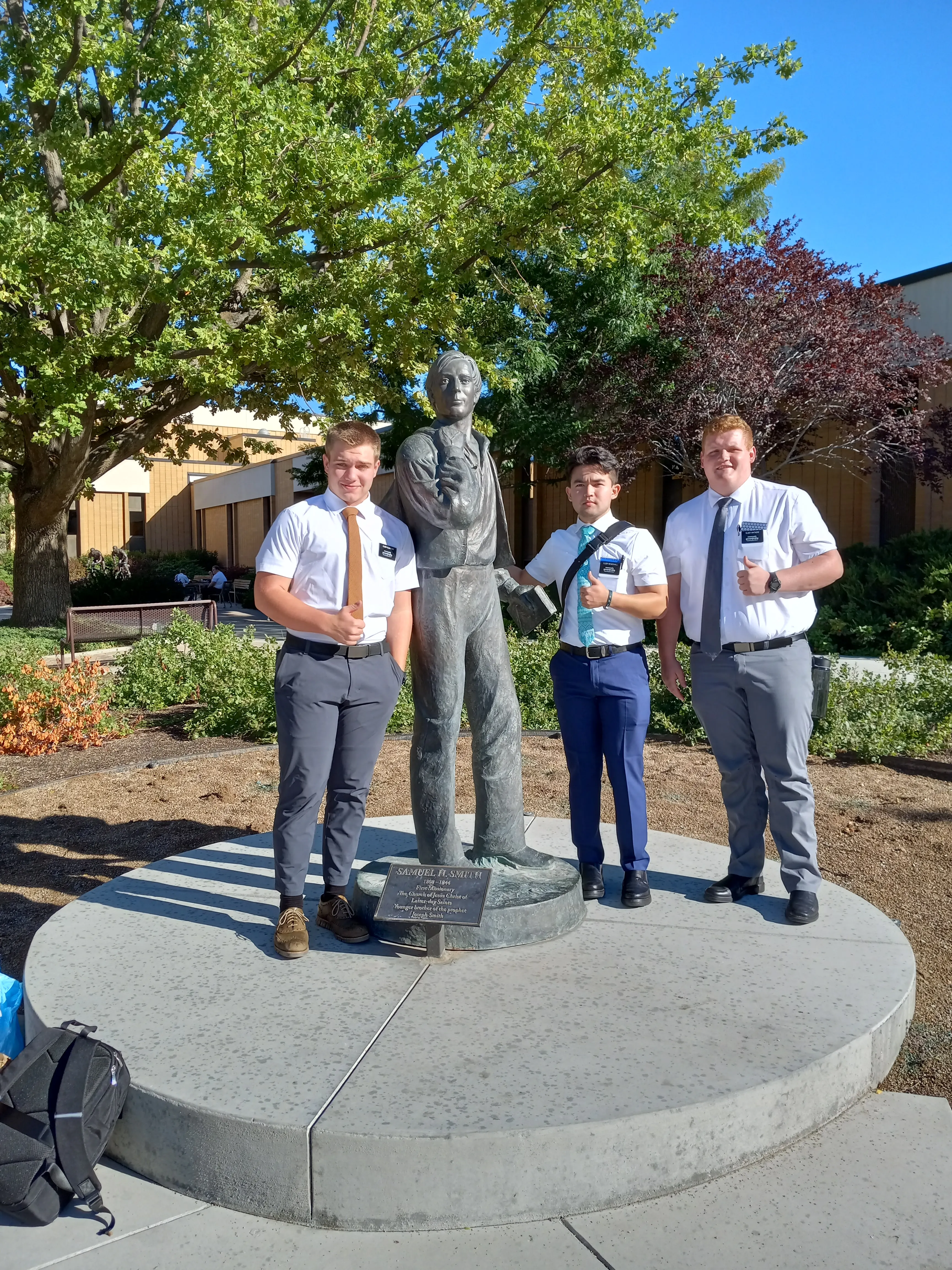 Me, Elder Whitmore, and Elder Ellingson with the first missionary after choir rehearsal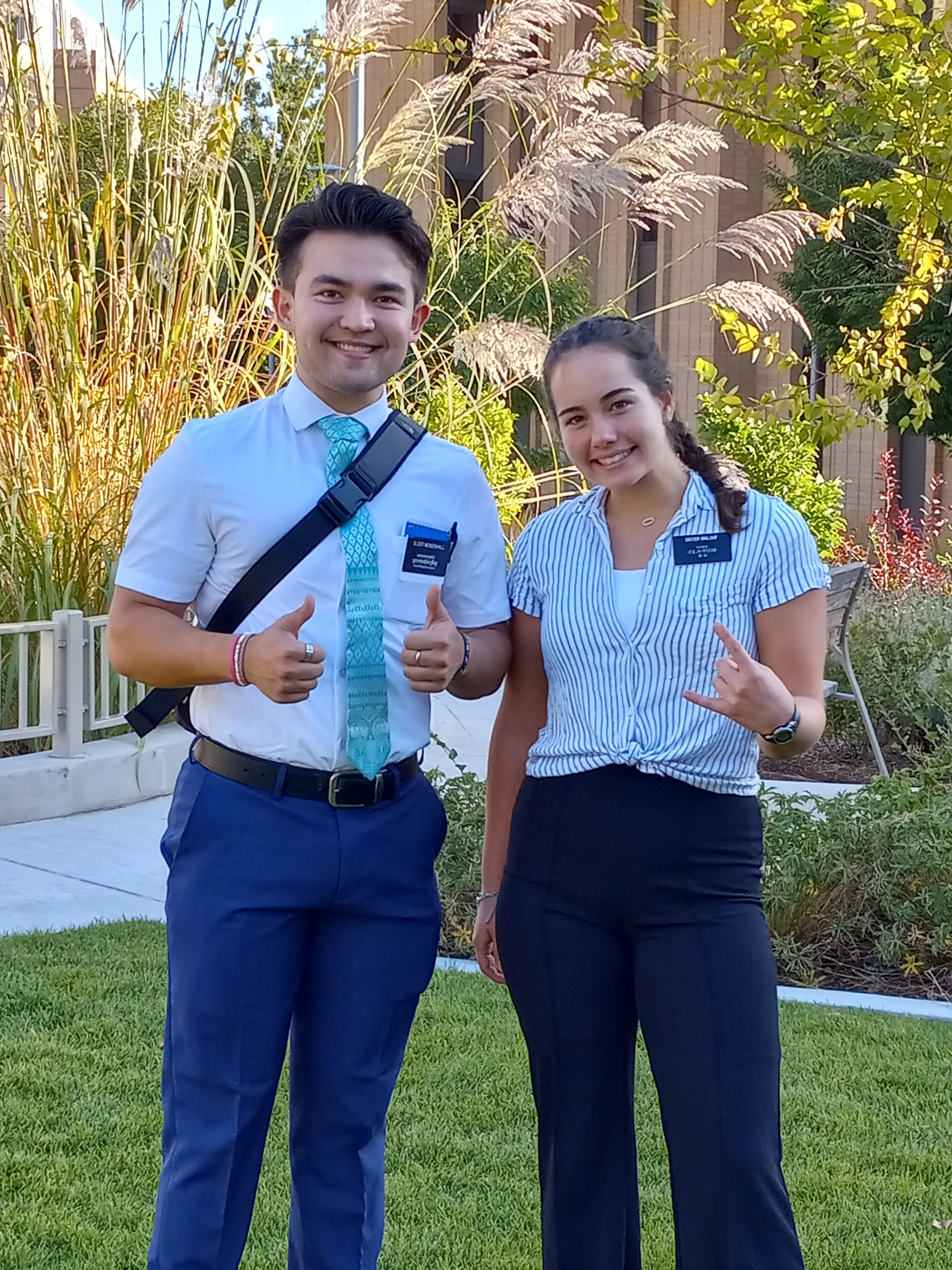 Me and Sister Malouf (she's going to Japan, and her grandfather is my stake patriarch)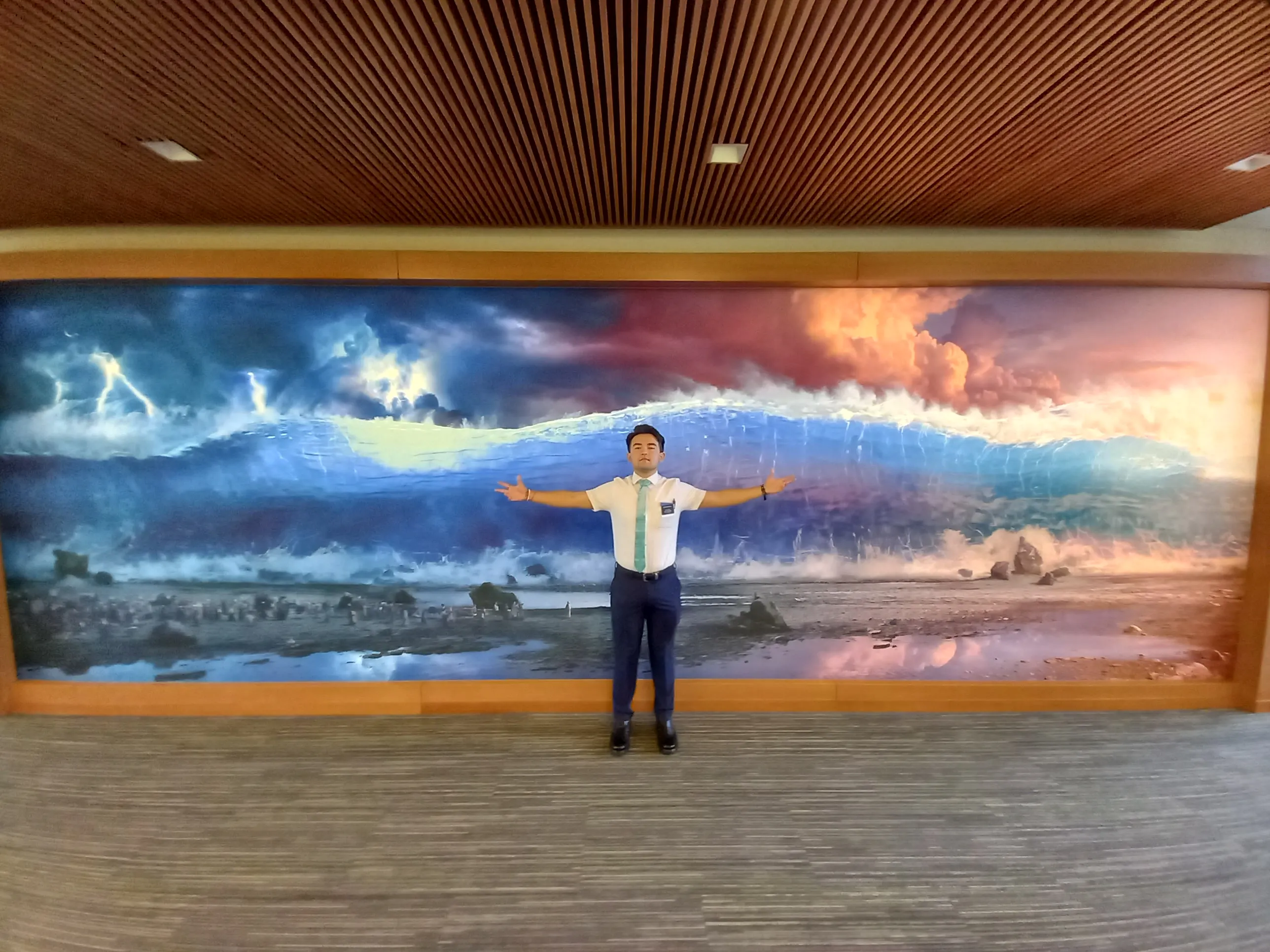 Moses
Going to class with the best district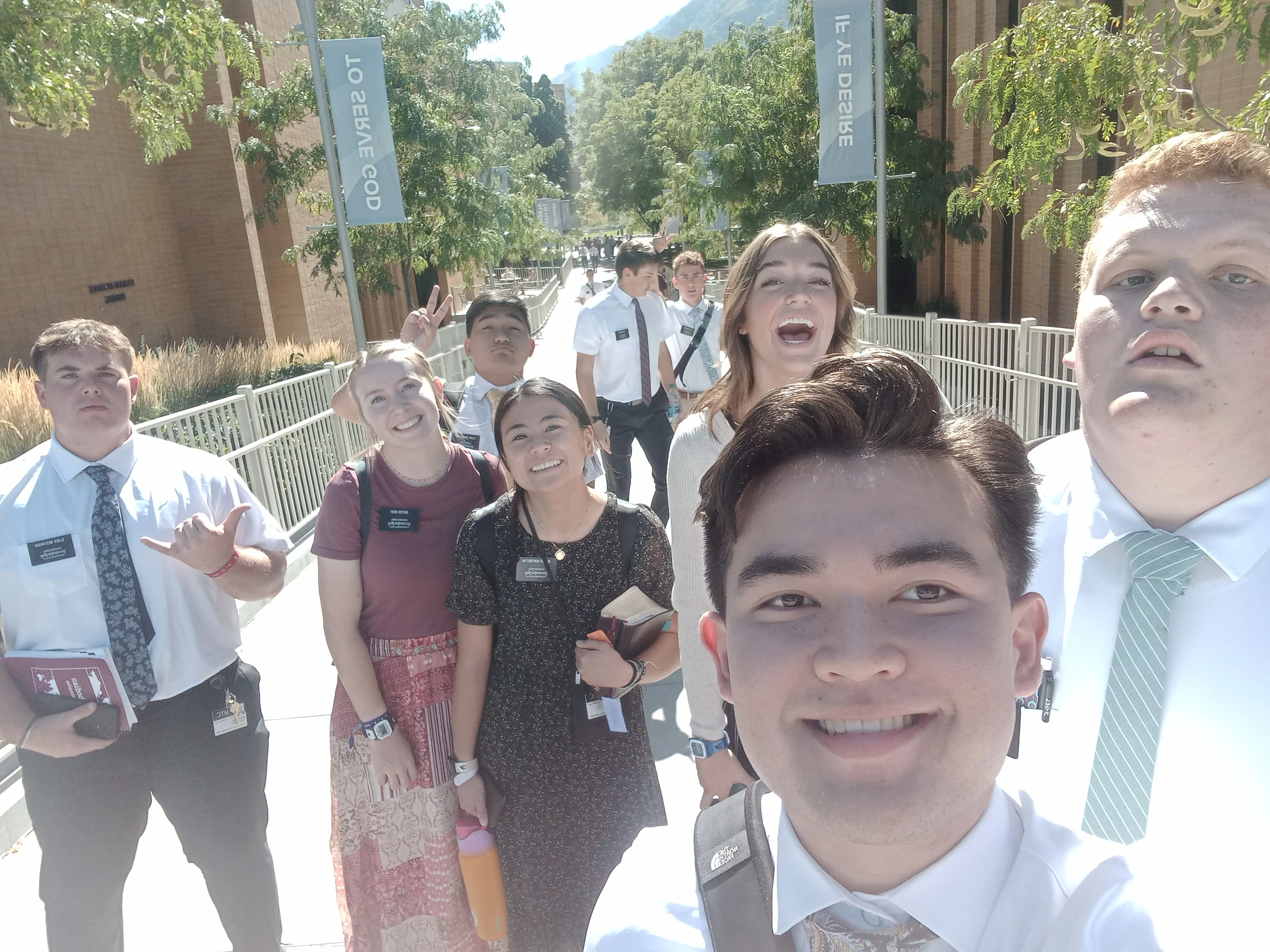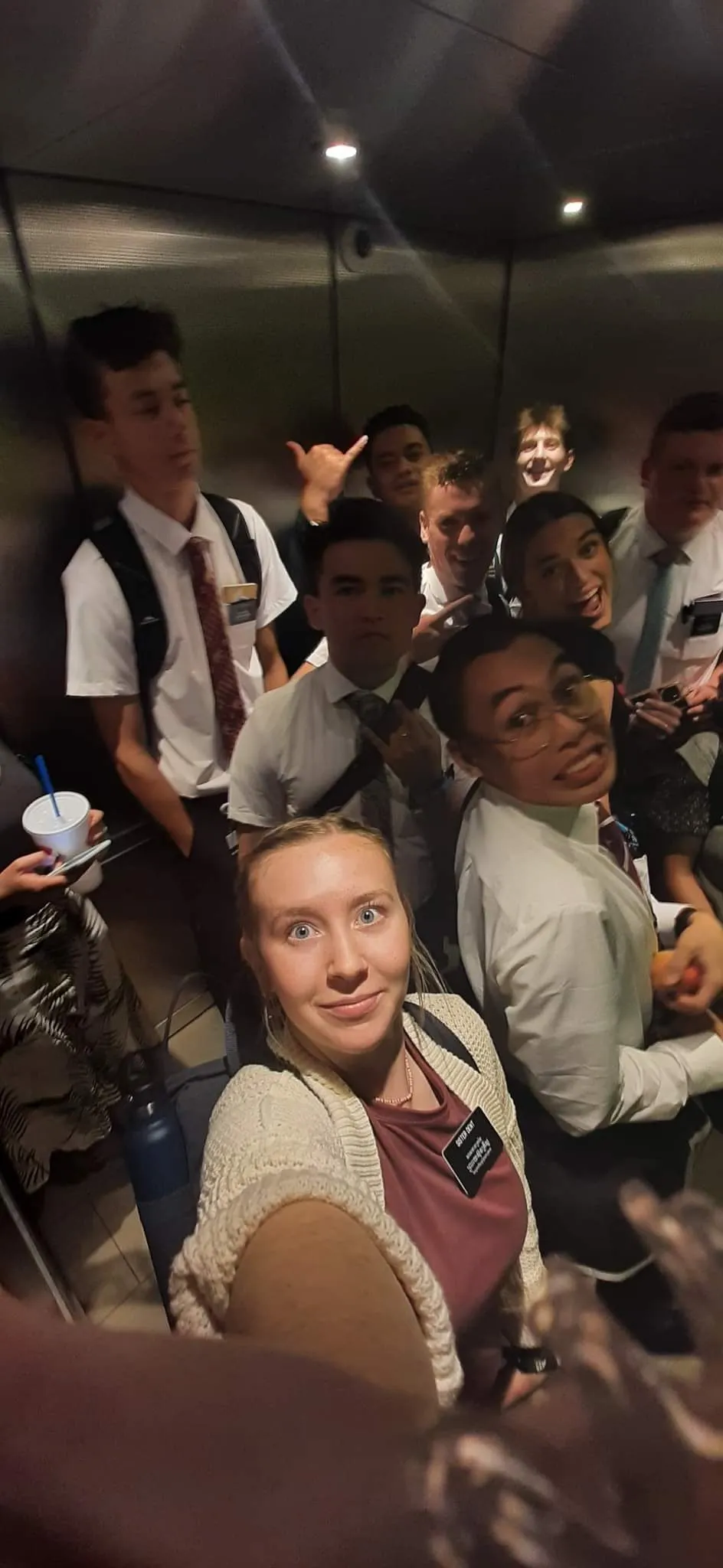 Elevator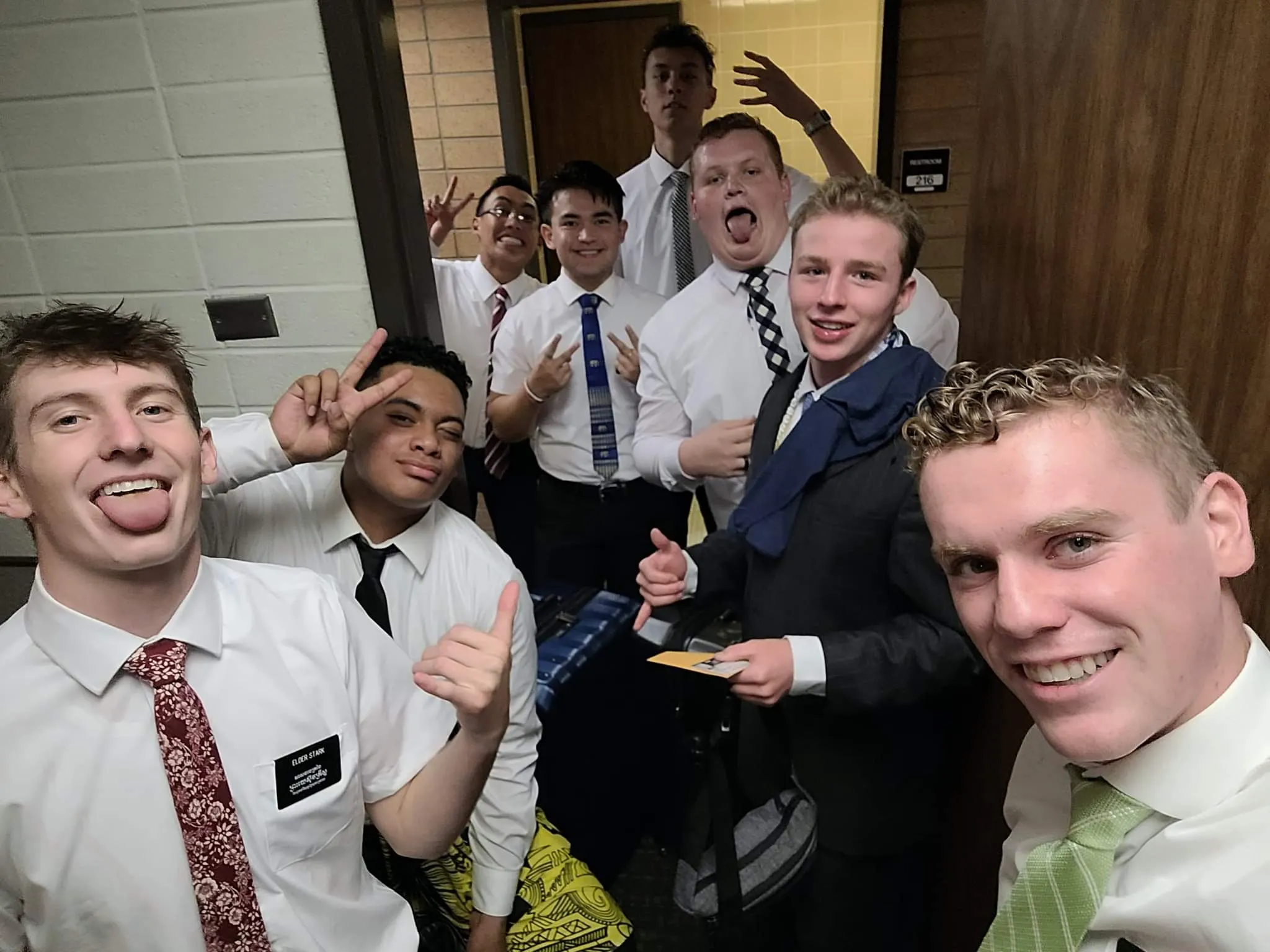 District selfie on the first day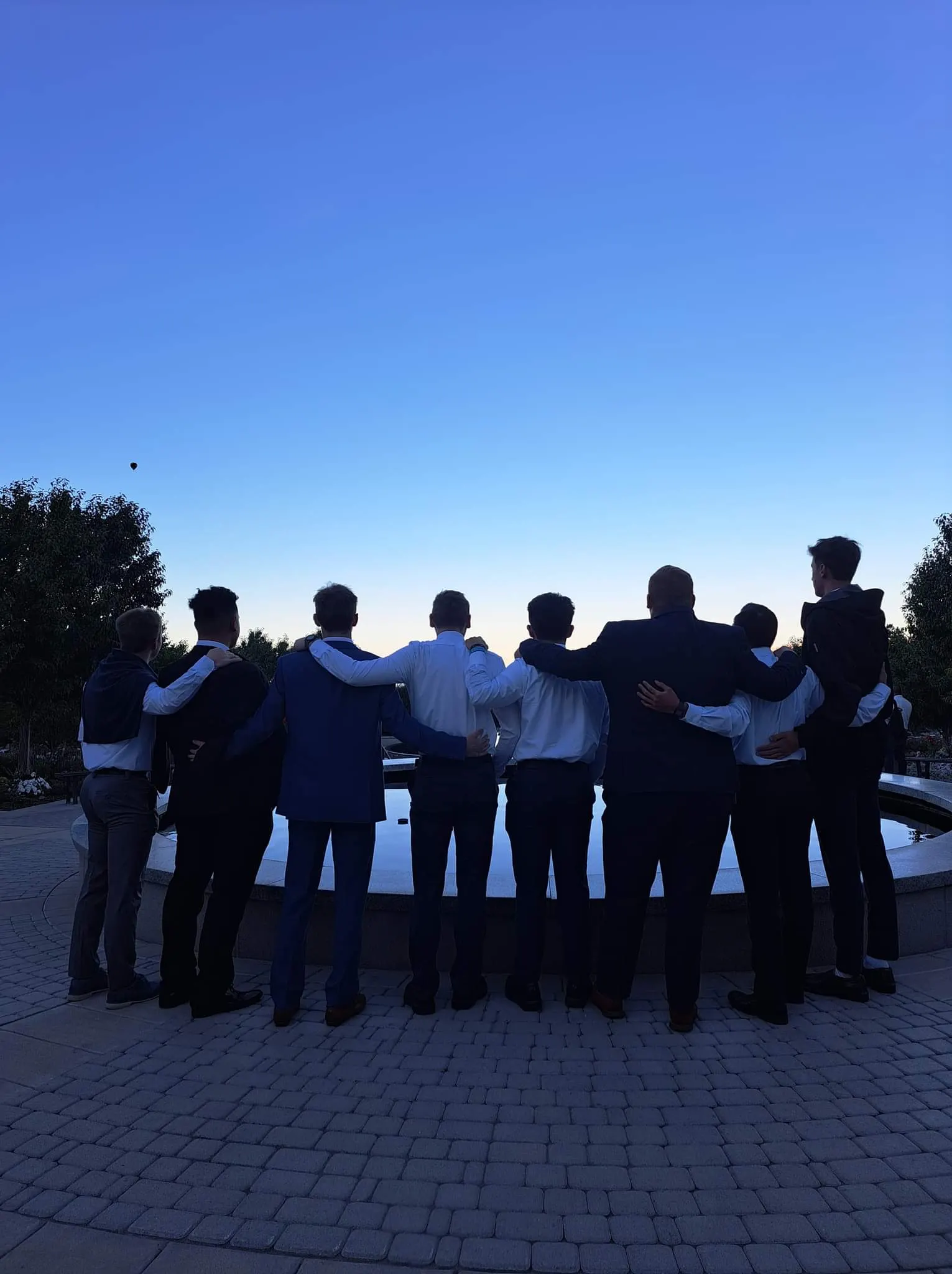 Temple trip this morning